John and Mable Ringling Museum of Art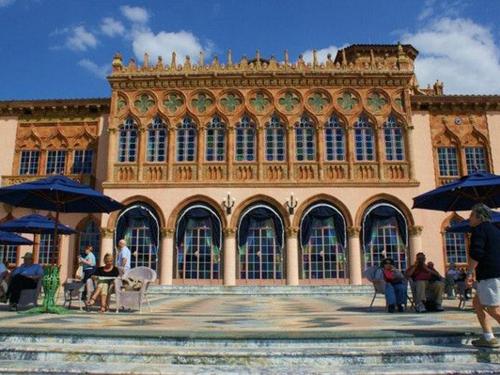 The Museum of Art
, built by John Ringling to house his personal collection of masterpieces, today features paintings and sculptures by the great Old Masters including Rubens, van Dyck, Velázquez, Titian, Tintoretto, Veronese, El Greco, Gainsborough and more.
One is Sarasota's hidden treasures. Plan on spending the entire day getting lost in the paintings and outside in the landscaped garden. Also, be sure to check out Ca'd Zan Mansion, a breathtaking 56 room mansion located on the Ringling Property. The Ringling Museum of Art is a must see when visiting Sarasota, Florida.
Ca d'Zan Mansion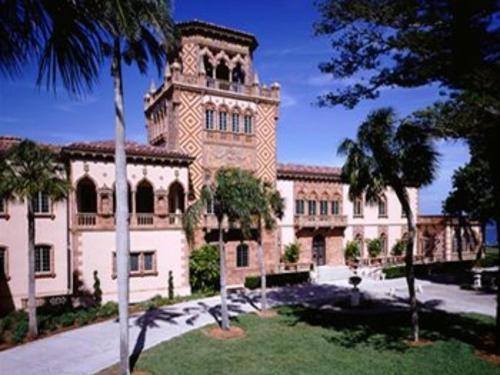 The Ringlings' dazzling palatial mansion is a tribute to the American Dream and reflects the splendor and romance of Italy. Described as ?the last of the Gilded Age mansions? to be built in America, Ca' dZan has 56 incredible rooms filled with art and original furnishings. With its Venetian Gothic architecture, the mansion is a combination of the grandeur of Venice?s Doge?s Palace, combined with the gothic grace of Cà dOro, with Sarasota Bay serving as its Grand Canal.
In 1924, construction began on Ca' dZan, which means House of John in Venetian dialect. The house was completed just before Christmas 1925, at a cost of $1.5 million.
For more information,
>Ca' d'Zan Mansion Website
Marie Selby Botanical Gardens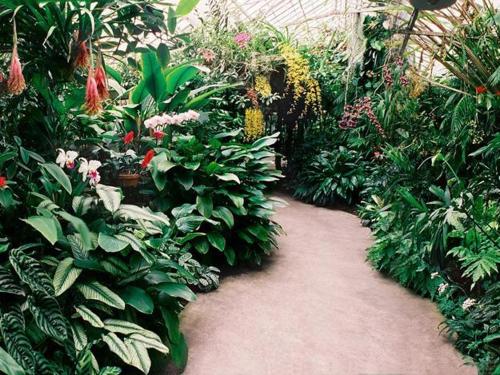 Explore the world's most spectacular display of epiphytes and their canopy habitats. Our visitors see beautiful horticultural displays and learn from our educational programs.
For more information, continue on to
>Selby Gardens
Website.
Legacy Trail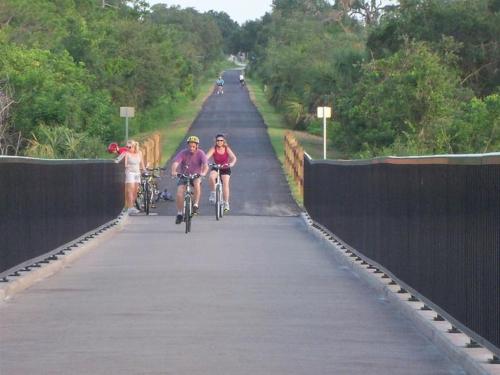 The Legacy Trail between Sarasota to Venice covers 12 miles and runs along a former CSX Railroad corridor. The trail passes by lovely waterways and includes rest areas with benches and restrooms.
For more information, continue on to
>Legacy Trail
.
Myakka River State Park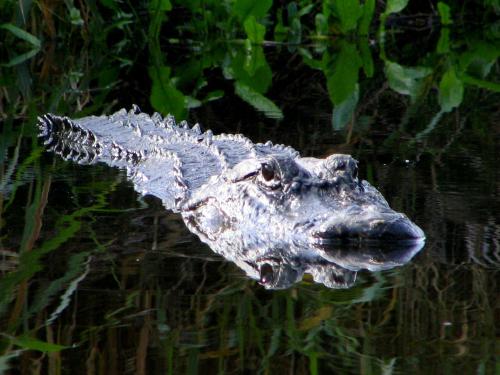 Myakka River State Park is one of the oldest and largest state parks in Florida. It flows through 57 square miles of wetlands, prairies, and woodlands.
For more information, continue on to
>Myakka State Park
.
Siesta Key Beach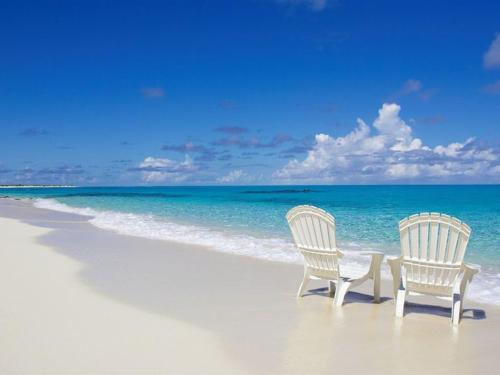 Siesta Key Beach
was voted #1 Beach in the United States by Dr. Beach. Known for its crystal blue waters and sand as soft as sugar. This is a must-see for all ages when in Sarasota. The east side of this eight-mile-long island is Florid'a Intracoastal Waterway and Sarasota Bay. It's a scenic trail for boaters of all kinds. On the west side is the beautiful Siesta Key Beach with its glorious white sandy beaches.Build sand castles, search for shells, soak up the Floridian sunshine and watch the sunset with a loved one.
North Port Warm Mineral Springs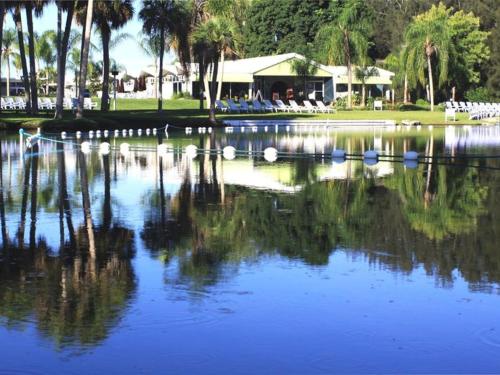 Warm Mineral Springs is the "Fountain of Youth" long sought by Juan Ponce de Leon. After seeking his cherished fountain in many other locations in Florida, he abandoned all other locations and returned for a second time only to Warm Mineral Springs. So determined was Ponce to claim Warm Mineral Springs for Spain, that he lost his life in this incessant search.
For more information, continue to
>Warm Minerals Spring Website.
St. Armands Circle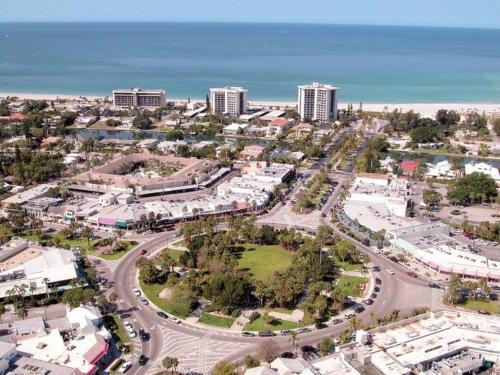 St. Armands Circle
is an island shopping center separated from the mainland by Sarasota Bay. Unique in concept, history, and beauty. This circle of fine shops and restaurants is set in a tropical paradise. Great location to experience the Historic Sarasota!
Historic Spanish Point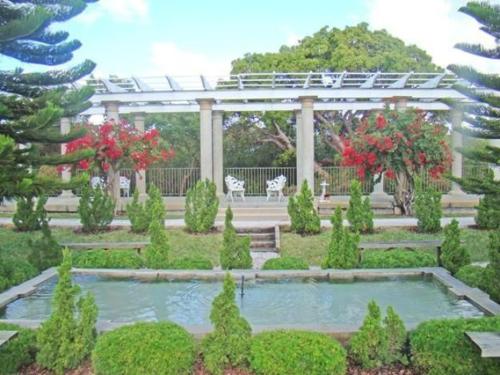 Come visit 30 beautiful bay-front acres centrally located in Sarasota County, Florida. Learn about the regions prehistory in a window to the past, the only archaeological exhibition in the nation built inside of a shell mound. Your family also will connect to Florida?s inspiring pioneers at Sarasota?s first produce packing house, a charming chapel and pioneer cemetery, and the beautifully preserved Guptill House, built in 1901.
For More information, continue on to
>Spanish Point Website
.
Oscar Scherer State Park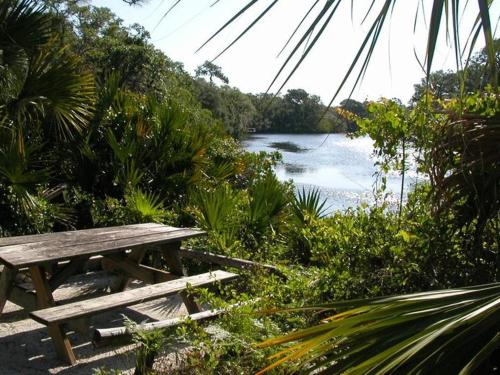 A large acreage of scrubby flatwoods makes this park one of the best places to see Florida scrub-jays, a threatened species found only in Florida. The park protects scrubby and pine flatwoods that were once widespread throughout Sarasota County. Fifteen miles of trails through these beautiful natural areas provide opportunities for hiking, bicycling, and wildlife viewing. Canoeists and kayakers can paddle along South Creek, a blackwater stream that flows into the Gulf of Mexico.
For more information, continue on to
https://www.floridastateparks.org/park/Oscar-Scherer
">
>Oscar Scherer State Park
Website.